New Owners Take the Reins of PleasureHorse.com and Show Horse Today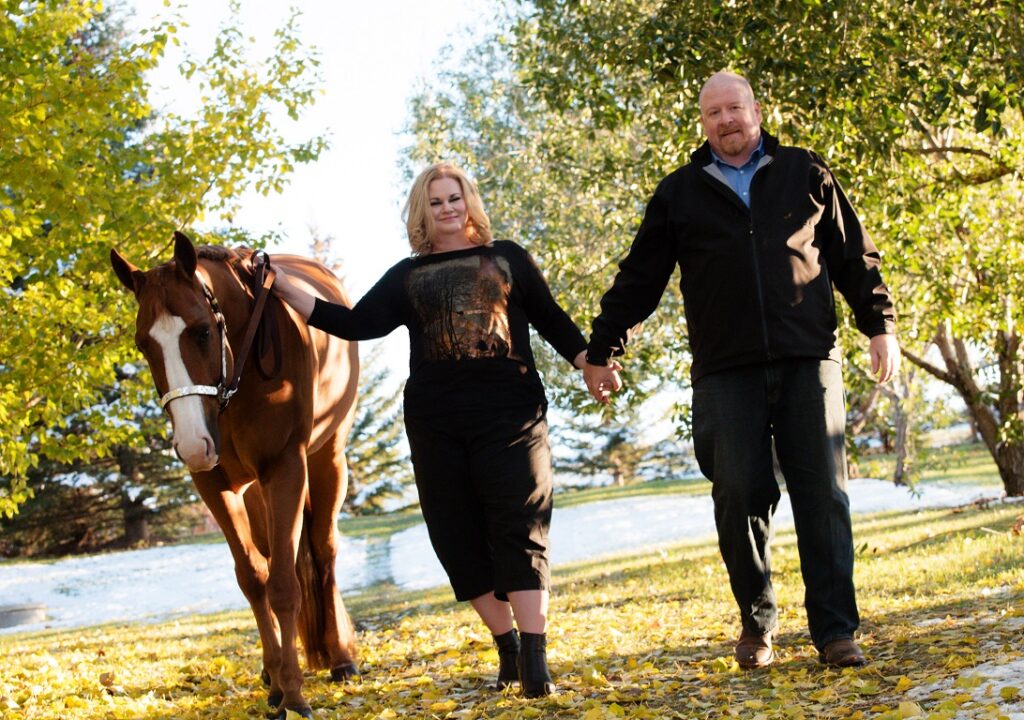 On November 5th Bodi Center Media announced the sale of the popular website PleasureHorse.com and award winning digital magazines Show Horse Today and Pleasure and Hunt Seat Breeders' Guide to Lazy H Bar Media Inc. which is owned by Bodi Center Director of Sales and Marketing, Robyn Duplisea and her husband Jason.
"As a young adult I focused my career in advertising, marketing and sales. I worked in print and digital advertising before finding my way as part of the PleasureHorse.com team as their Director of Sales and Marketing nearly four years ago" explained Duplisea.  
"During the time I have been a part of this team, I have developed not only a love for the work we do, but also for the company itself. I was thrilled to join a business with incredible ethics and a devotion to doing things the right way – even when it wasn't the easiest way."
Joe and Heidi have owned the business for the past eight years. The duo built PleasureHorse.com into a modern online presence with a devoted social media following of 690,000 plus fans. They developed both Show Horse Today and The Pleasure and Hunt Seat Breeders' Guide digital publications with their incredible skills in technology and marketing. They earned numerous AHP Equine Media Awards for the site, magazine and email newsletter.
"We have met countless wonderful people and learned more than we ever thought possible about this industry" shared Heidi. "As we transition the company to the Dupliseas, we do so with enthusiasm for their experience and passion.  Their steadfast work ethic and integrity will continue to grow this business and help it flourish in the years to come"
The future of the media company will see Lazy H Bar Media continuing the 20-year tradition of "Passion. Business. Community" that the site has been so well known for.
"We look forward to adding our stamp to a history that is rich is trend setting technology, award winning content and a dedication to customer service. We will continue to focus on our readers and fans and the industry that has been "home" to me for most of my life" exclaimed Duplisea.
"We are incredibly grateful for Joe and Heidi who have worked with us to facilitate this sale. Their ethics and standards will continue to be upheld as we move forward. Our hope is that when they look at the business five years from now, they will see our passion expressed in all our platforms.
We may be crazy.  I am currently 5 and a half months pregnant and we just bought a business – but we horse people tend to have a streak of crazy in us, don't we?" said Duplisea with a chuckle.  "That is why we keep coming back to an industry that may bite us, kick us and throw mud in our face, yet in the end we know the incredible partnerships, friendships and special moments are worth the risk."
"This industry finds a way into your heart and soul and mine has belonged to the horse for as long as I can remember. I am truly honored that my family will grow as a part of this world and that my work will continue to be my passion.  We hope you will share our passion in this new venture and enjoy the ride as we take the reins"
"I welcome any comments and suggestions as to what you would like to see in the future of this business and I am excited to hear from you, our readers."
PleasureHorse.com and its digital publications are in good hands as this change takes place. Robyn has been involved with all operations the past four years which enables the smooth transition of ownership. All advertisers will see a continuation of their contracts without interruption and can look forward to a bright future for the media company with it's experienced and devoted new owners.
About PleasureHorse.com
PleasureHorse.com has been a leading source of news and entertainment in the breed show industry since 1998. Celebrating it's 20th Anniversary in 2018, the website as well as the multiple digital publications continue to be a forefront leader in technology, content and unique advertising for both readers and clients.
With a 98% horse owning readership, 690K Facebook fans and over 54K forum members the site continues to be the place for passion, business and community in the horse show world.