2019 ApHC Stallion Auction Shows its Colors
The 2019 ApHC Breeder's Choice Stallion Service Auction is set to kick off this Friday December 6th through Monday December 9th at 8:00 PM
Halter, Pleasure, Hunt Seat and Performance stallions are all included offering breeders a wide assortment of breeding options. The auction is exclusively online and will feature breeding services from outstanding Appaloosa Stallions and approved outcrosses.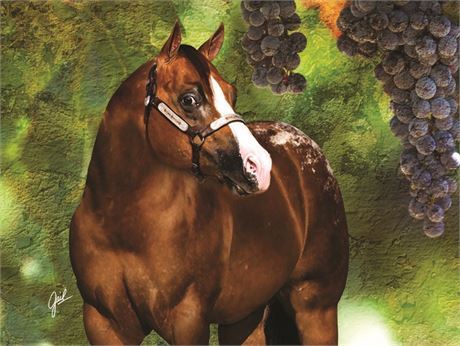 The 2019 ApHC Stallion Service Auction allows individuals to select and bid on breedings from quality stallions of their choosing. The winning bidder will receive a certificate to nominate the resulting Appaloosa foal for the exciting Breeder's Choice classes at the World Championship Appaloosa Show. Each stallion owner who donates a breeding that sells in the auction will also receive a certificate to nominate a foal. Incentive classes will begin at the 2021 World Show for foals resulting from these 2020 breedings. In addition, foals by stallions whose services are sold in this year's auction are eligible to compete in the Breeder's Choice classes through paid nomination.
Many of the hottest ApHC and AQHA sires are available and this is your chance to buy a breeding starting at 50% of the advertised rate.
The auction is being hosted on BidBuyGet.com, formerly Equine Auction Exchange. Be sure to check out the catalog now to plan your 2020 breedings! You will not be disappointed bu the stallions offered.